海外向け(English Page)
【English ver.】Foodly, the collaborative robot for food pick & place
Future smart factory, work with robots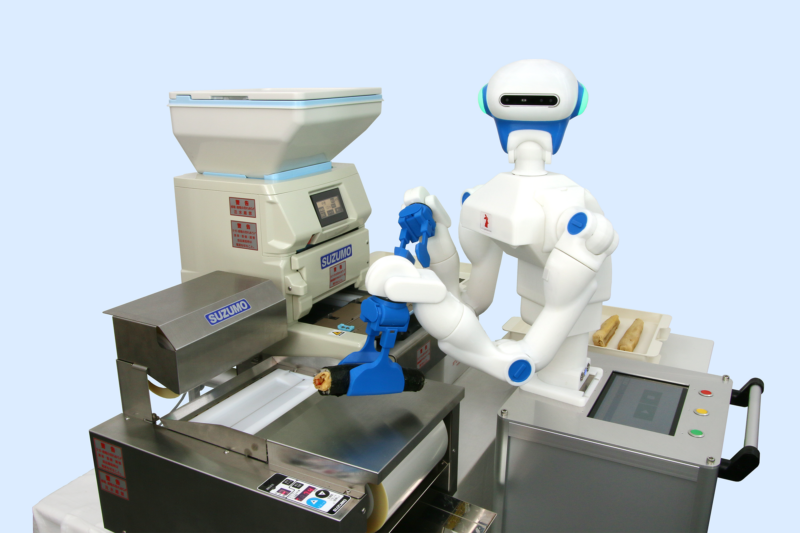 Foodly as a shop staff
Foodly serves a sushi roll, chicken nugets and so on. To help your shop or factory.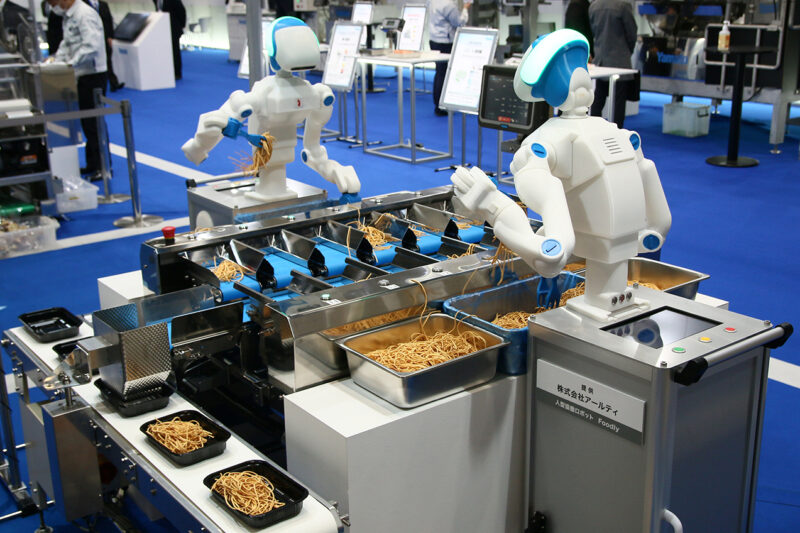 Foodly makes human tools as automachine
Auto weight system is realized automation with Foodly.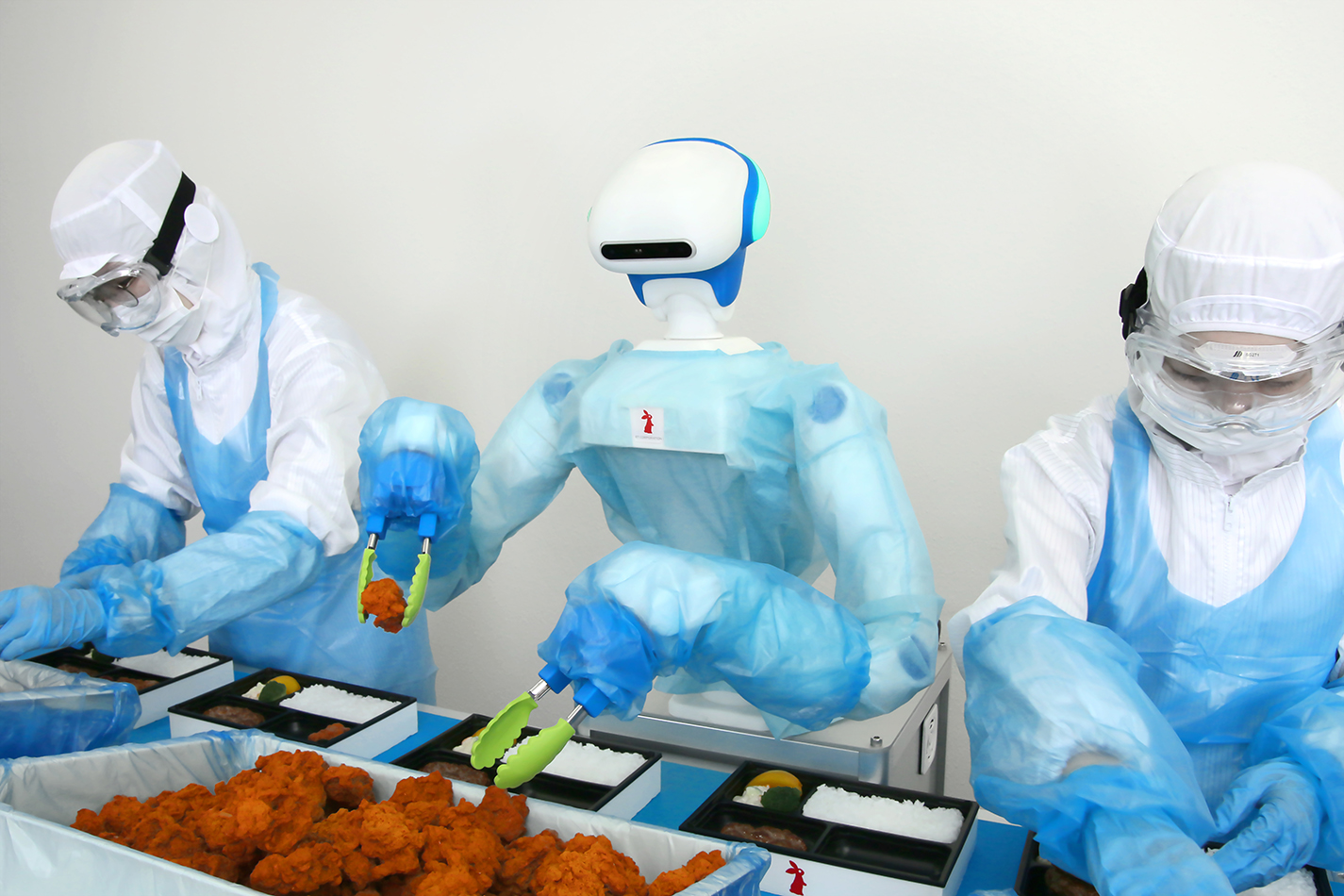 Work with Foodly
Foodly handles chicken nuggets to put tray on belt conveyer.
Foodly is in line to keep productivity and social distance against COVID-19.
Concept
Advanced step into the smart food factory, Foodly brings you the cutting edge AI/Robotics technology.
Foodly, the humanoid collaborative robot, is developed to work with human staff, to automate systems from traditional machines for helping your factory or shop.
Foodly allows you to free up infectious disease countermeasures. It leads to increased productivity, improved hygiene and attracts customers. Foodly has a compact body that saves space, has smart motion for collaborating with humans, and task execution planned by AI.
Foodly and our solution will excite you to work with robots in the future smart food factory/shop.
Now you have a chance to join the robot that will be the first robotic labor for your factory/shop in your country.
Contact us about PoC now.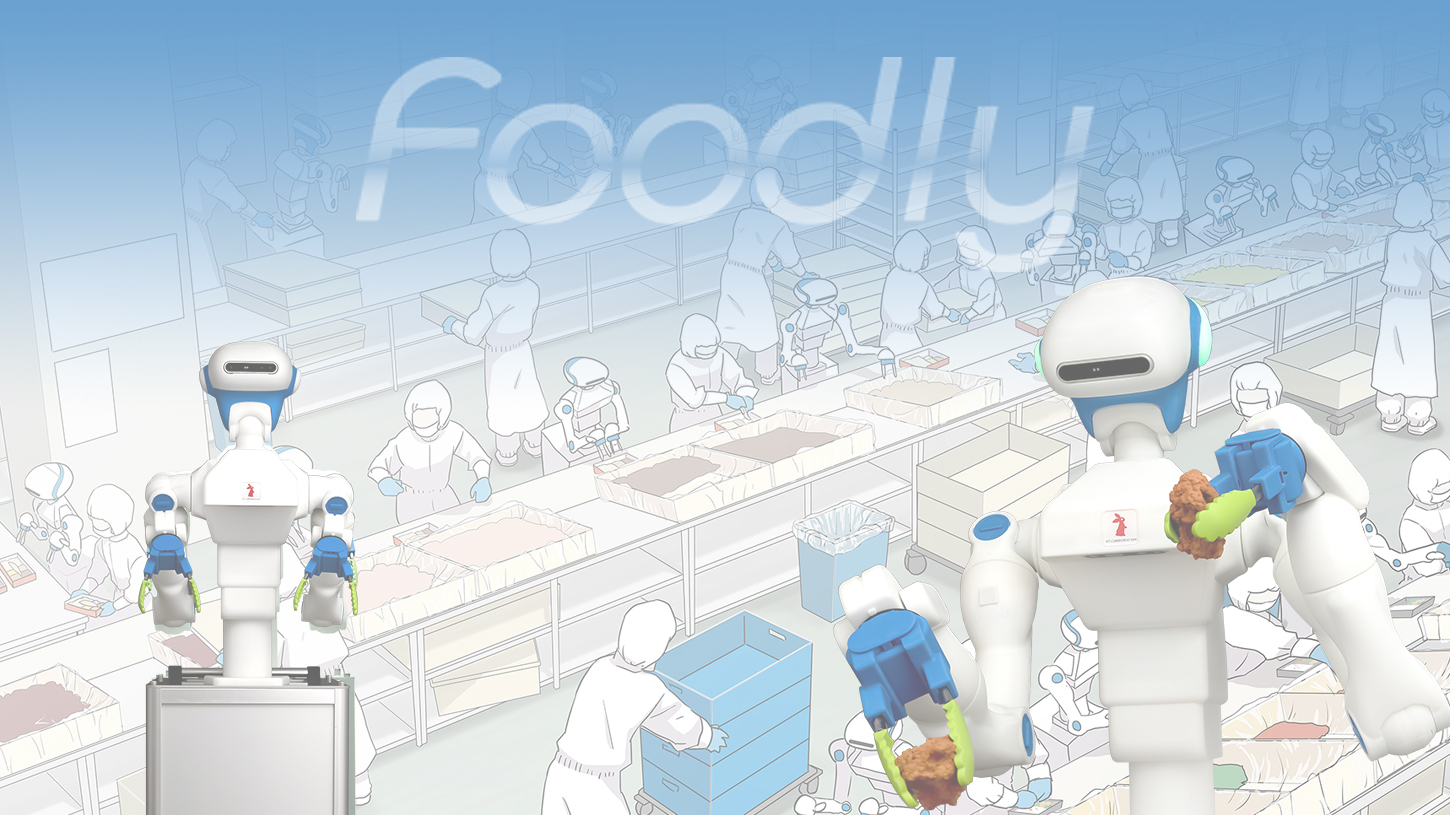 In the store
Making Sushi roll or chicken serve in front of your shop to gather customers.
Video shows a sushi roll making.

In the food factory
Video, Ichibiki solution meat ball putting and Hirai solution to making lunch box

To realize your smart factory with Foodly
Auto scaling system with Foodly.

About PoC
Have you watch our videos?
Now Foodly development is start line. The robot is slow, but very smart.
Please contact us if you find any solution for your factory with Foodly.